Subscribe to Pet FBI Special Agent Alerts for Lost and Found Pets in Your Area
Sign Up
Sign up by verifying your email address and completing the form. You can choose your location and distance along with the species of pet for which you wish to receive alerts. You can select to receive alerts for only one species, several species, or all species. You can change your settings or unsubscribe at any time.
Spread the Word
Help get pets home by spreading the word! You can share the reports to your personal Facebook page and to local Facebook groups. Getting the word out about a lost pet will make a huge impact on getting that pet home quickly.
Connect the Dots
Lost and found pet reports are scattered everywhere, making it hard for people who have lost a pet to connect with the people who have found it. By checking other resources in your area, you may be able to help connect a finder with an owner.
Please Verify Your Email Address
Pet FBI, volunteer Special Agents, or other visitors may need to contact you regarding your report, please choose from the options below
Sign Up with Pet FBI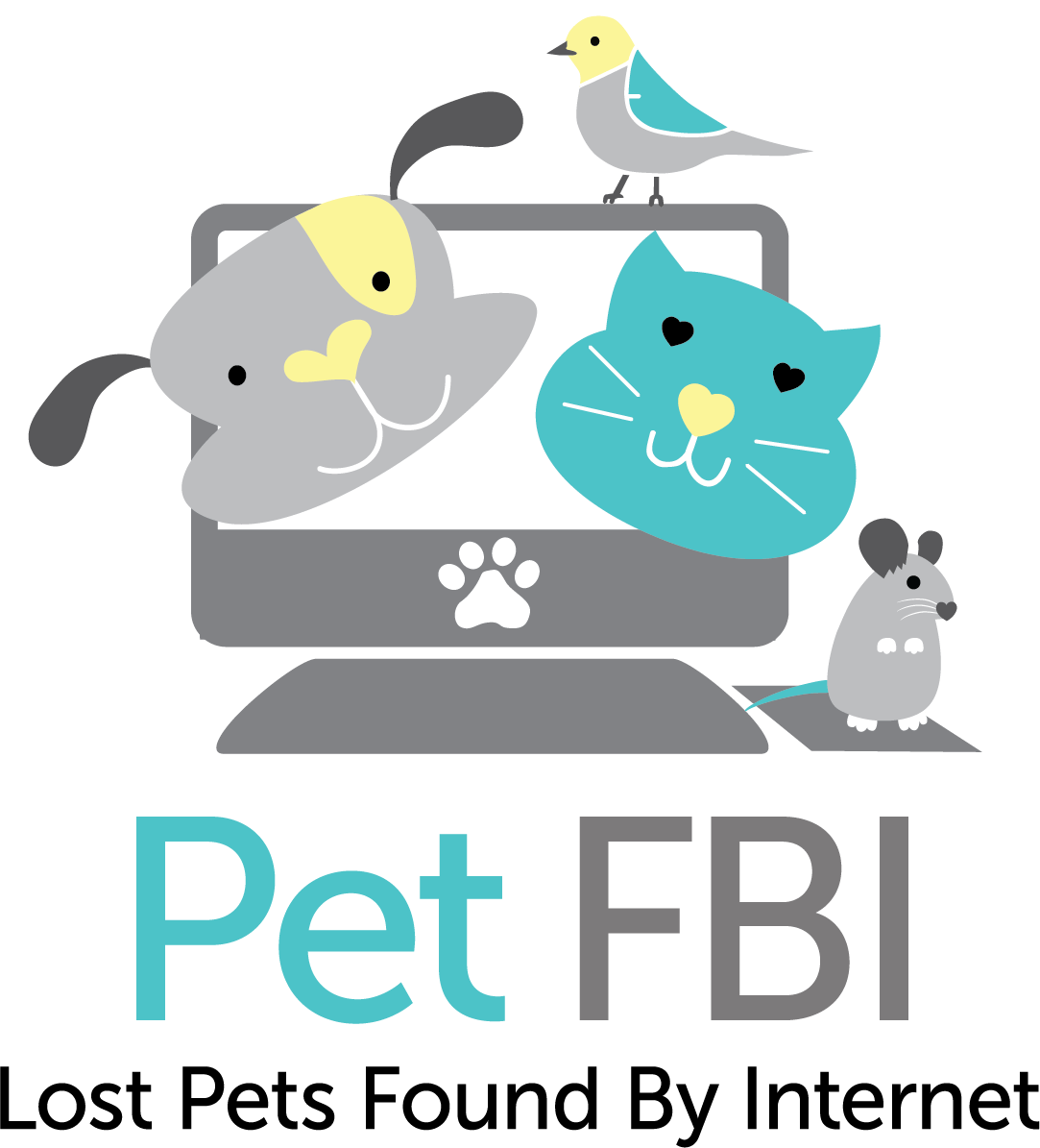 Create a Pet FBI account using your email address
Sign in with Google
Sign in using your existing Google account
Sign in with Amazon
Sign in using your existing Amazon account
Sign in with Facebook
Sign in using your existing Facebook account
Check for lost pet reports in other locations
Nextdoor.com
Craigslist.com - Check both "Lost and Found" and the "Pets" section. People post lost and found pets in both categories.
Lost and Found Pet Facebook pages and groups.
Neighborhood Facebook groups
Your local Humane Society and shelter Facebook pages
Your local shelter websites
Pets Need Your Help
Ideally, there would be one central database where all the information is in one place. Until then, owners and finders will need to search multiple sources. With the help of volunteers, like you, we can get more lost pets back home.
Help us become the central database for all lost and found pets by referring us to others. The PetFBI.org site provides great tips and comprehensive step-by-step advice. Best of all – there are NO FEES. Pet FBI is a nonprofit organization, and all services are offered free of charge.
Thanks for becoming part of the Pet FBI team!