Published: Sat Jan 25 2014
Last Updated: Fri Mar 18 2022
---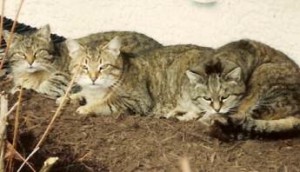 Pet FBI was founded in 1998 by Maresa Fanelli, a retired French professor looking for a way to consolidate information about lost and found pets. After a distressing experience trying to recover a lost cat, Fanelli conceived the idea of a free interactive online database for lost and found reports where worried pet owners and good Samaritans could connect quickly and efficiently.
Pet FBI was one of the first web-based lost and found pet databases. Focusing on its home state of Ohio, Pet FBI quickly grew in popularity and success. In 2014, the Pet FBI system was expanded to cover the entire United States as well as Puerto Rico and the Virgin Islands.
Having one central location for all lost and found pet reports greatly increases the chances of finding a lost pet. With that in mind, Pet FBI and Helping Lost Pets began working together in 2018 to share all lost and found pet reports. Helping Lost Pets was created in 2010 by founder Rob Goddard and serves the United States and Canada. Like Pet FBI, Helping Lost Pets believes in providing one site where all lost and found pets are listed free of charge. Pet owners and pet finders can enter a report at either site and the information will be shared in both systems.
Pet FBI also works with Lost Dogs of America and Lost Cats of America. These organizations lend their considerable Facebook reach and robust nationwide volunteer network to share posts from the national database on their respective social media pages.
Pet FBI is committed to working with shelters and other organizations that focus on returning lost pets to their families. If your organization would like to be a part of our network, please contact us at petfbi@petfbi.org.
Pet FBI is a non-profit organization based in Columbus, Ohio and assigned 501(c)3 tax-exempt status by the IRS. Pet FBI is volunteer-led, and services are always FREE. This is possible through the financial support we received from our generous donors.
We welcome new volunteers and donations!