Published: Sat Jan 25 2014
Last Updated: Fri Mar 18 2022
---
Other Lost and Found Pet Sites with Free Services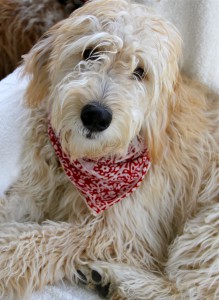 Pet FBI shares all lost and found listings with Helping Lost Pets (opens new window). Reports posted in either the Pet FBI database or the Helping Lost Pets database will be visible in both systems. Additionally, Pet FBI reports are shared with the network of Facebook pages maintained by Lost Dogs of America (opens new window) and Lost Cats of America.
Through this partnership, your lost or found post gets a wider reach and you receive assistance through the large network of volunteers who work with our four organizations.
Additional Resources
The sites listed below are either not-for-profit or offer some free feature. We encourage you to check them out.
Search for Lost and Found sites specific to your area. Many are organized by county. Your local shelters and humane societies may maintain their own databases. To find these, use a search engine with the key words "lost (or found) pets in (your area)".
Craigslist

(opens new window)

free classifieds, Lost & Found section
HomeAgain

(opens new window)

is primarily a microchip registry but anyone can register a lost pet even if it is not microchipped and you can search their database.
LostFoundPets.us

(opens new window)

is a free public database unless you want to feature your pet on their front page, in which case there is a fee.
Nextdoor

(opens new window)

is a series of neighborhood sites, like a private social network for your neighborhood. Not strictly a lost and found site, but many people use it to report lost and found pets.
Lost Dogs of America

(opens new window)

has a wealth of useful information on their website. They have a network of Facebook pages dedicated to lost and found dog reports. Pet FBI reports for lost or found dogs are shared with their Facebook network.
The Center For Lost Pets

(opens new window)

is a free database for dogs and cats only.
Fido Finder

(opens new window)

and Tabby Tracker

(opens new window)

allow you to search for free, but you have to pay extra to include your own report with a picture or a phone number. They also say they will alert nearby shelter(s) for a small fee, but only shelters that have registered with them.
There are numerous lost and found pet sites on the web…
There are many for-profit sites that charge a fee to assist in finding your lost pet. Should you decide to pay a commercial lost and found contact service or a pet detective you should research their reviews and check with the Better Business Bureau where they are located. You may be contacted by them through the information you gave on a not-for-profit site. They offer various services for a fee.
Based on all the experience we have had since 1998 when we began helping people recover lost pets this is what we have found:
Useful Services: Creating posters, or mailing postcard notices to neighbors and local vets. Maintaining a database.
Less Effective Services:
Making robo-calls to neighbors (How can you be sure to reach the neighbors who only have cell phones?)

Emailing or robo-calling shelters and humane societies. The sad fact is that most shelters have just too many animals to deal with and they are too busy taking care of those animals to follow up on all the lost and found reports they receive. YOU MUST GO IN PERSON TO YOUR LOCAL SHELTER(S) EARLY AND OFTEN , at least every other day, preferably every single day for several weeks. This is especially true in large urban areas where shelters may have hundreds of cats and dogs impounded.
Do not be lulled into doing nothing more because you have paid some company to make contacts for you. By using the information on this site, you can identify the agencies where your pet is most likely to turn up and go there or at least make frequent personal inquiries. That will be more effective than a single notice sent by a commercial web site.
Conventional wisdom: Most recoveries take place through shelters.
Fact: Various studies show that only 17-30% of dogs in shelters are ever reclaimed by their owners and less that 2% of cats!
Wouldn't it be great if all the information were gathered in one place?
Just as there is a single national registry for stolen cars, there should be a single database for lost and found pets that everybody would use: individuals, shelters, animal control, rescues and so on. Please help us make Pet FBI "information central" for lost and found pets. The more people who use it, the better it will work.
You can help promote the use of the Pet FBI database by suggesting it to the agencies in your area, to your vet, pet supply stores, groomers, friends, family and so on.