Published: Sat Jan 25 2014
Last Updated: Fri Mar 18 2022
---
Here are some simple things anyone can do to get lost pets back home: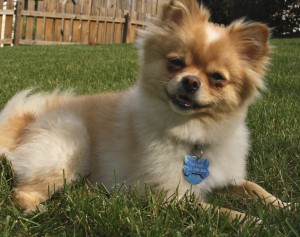 Become a Pet FBI "Special Agent" by signing up for email alerts

(opens new window)

! A Pet FBI Special Agent is a bit like a detective. You select a certain area, county, city, or state, and you research all the various sources of online information about lost and found pets for your area and try to "connect the dots". Click here for A Manual for Special Agents, or "How to Help People Recover Lost Pets"
Keep an eye out for lost pets in your neighborhood. Follow the database for reports close to your zip to see what pets have gone missing in your area.
Be a cross-checker! Some people post a lost or found report in one place, like Craigslist or Facebook and stop there. They have heard of these big sites, but they don't know about Pet FBI or any other web database. If you are sharp, you may be able to "connect the dots" and match up lost and found reports from various sites!
If you live near a shelter, you could volunteer to be the "go-to" lost and found person for the shelter. Follow postings for lost and found pets on Pet FBI and various other resources and look for a match at the shelter. (This kind of thing is not high priority at most shelters where volunteers have all to do to care for the many animals.)
When you see a lost/found flyer around town, contact the people to tell them about Pet FBI.
Print out some Pet FBI flyers

(opens new window)

and post them in pet supply stores, convenience stores, community bulletin boards, etc. Just carry some around with you in your purse or in your car and post them when you come across a public bulletin board. Be sure to ask for permission if required.
Mention Pet FBI to your vet, your groomer, or your pet sitter. Ask them to post a Pet FBI flyer

(opens new window)

so people learn about it.
Tell all your friends with pets and post a link on your Facebook page, if you have one, or any pet related forums or newsgroups.
Check with your local shelters and humane societies to see that they know about Pet FBI and are taking advantage of it or referring people to our database and our detailed advice pages.
The more people who know about PET FBI and contribute information to the database, the more effective it will be.
If you would like to become part of the Pet FBI team, please fill out our volunteer application. We can accommodate your schedule with flexible hours and training is provided.